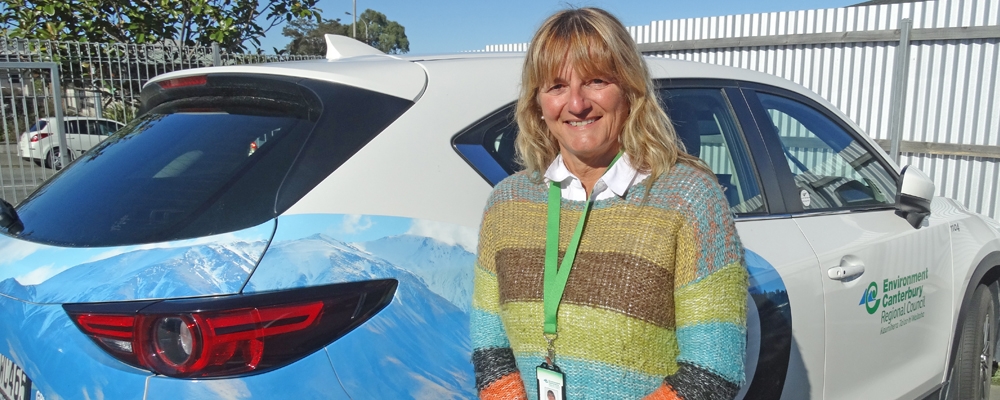 Community vehicle trusts are vitally important for keeping rural communities together, says Isabelle Bromham, Environment Canterbury's community transport adviser.
"There have been testimonials that without the vehicle trust, people would have to move away and when that happens, they lose their friends."
Ms Bromham took up the Timaru-based position earlier this year, replacing Tony Henderson, who played a lead role in increasing the number of vehicle trusts from two to 15 during his 14 years with ECan.
One of her chief tasks is overseeing the community vehicle trusts.
"There's a social benefit and by keeping people in their communities provides a real economic spin-off," Ms Bromham said.
"The trusts are the lifeblood of small communities, enabling people to stay where they live."
The trust vehicles operate in areas without public transport and can be used for transportation to hospital appointments, shopping and social events.
Ms Bromham said the service they provided was particularly important for older residents in rural areas.
The vehicle trusts operate throughout the ECan catchment area up to Kaikoura, Cheviot and Amberley, down to Waimate and inland to Twizel. Two are in the process of being established.
They are supported by 300 volunteer drivers.
"The volunteers have to form a trust and be registered and there's a memorandum of understanding with ECan.
"It's formally constituted with clear rules.
"The trusts have raised funds to buy the vehicles and ECan can provide an upkeep grant to maintain the vehicles.
"The trusts can also apply for additional grants.
"They charge a minimum amount to keep the vehicles running and to provide the service."
Ms Bromham said there was no shortage of volunteers to help run the service, which has proven very successful.
ECan kept data on distances travelled for each trust, how many people used the service and how many hours people volunteered.
"It makes very interesting reading. They travel huge distances and carry large numbers."
Ms Bromham said the service worked because people did not mind volunteering, seeing it as a way to contribute to their communities.
Originally from France, Ms Bromham lived in the United Kingdom for most of her life and worked in the public sector and in community projects.
Last year she toured New Zealand with her partner and they were so impressed, they decided to live in the country.
"I'm new to New Zealand and new to the job."
However, she has received a solid grounding in areas covered by the vehicle trusts, having visited each of them over two and a-half months with Mr Henderson.
Ms Bromham urged people who had any questions regarding the trusts, concerning insurance, additional support or other issues, to get in touch with her, including if they wished to establish a trust for their area.
"The fact is there are 15 trusts, which have shown there is a need, and one fit doesn't fit all.
"There are still areas that are not served."
By Chris Tobin – Central Rural Life.